BACKGROUND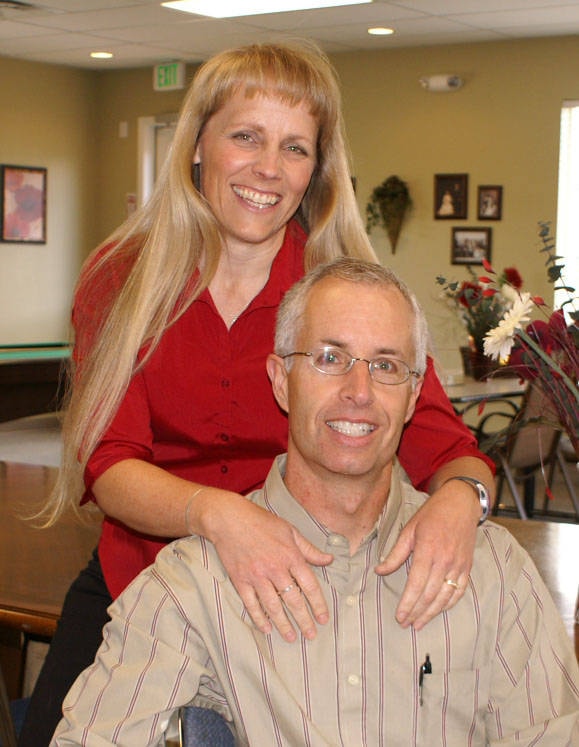 Owners Jeff and Amy Dold
We, Jeff and Amy, have enjoyed working with the elderly in various positions for most of our lives. When Amy's mother suffered a stroke in 2007, we became painfully aware of the difficulties that so many families face as we were thrust into the world of long-term care options. While we struggled with the emotional adjustments, Amy's family also faced overwhelming decisions that would impact the physical and emotional well-being of their mother, along with her future interaction with peers and family members. They also faced financial considerations, not knowing what the future held and evaluating the financial status to determine if aid was available. This is when we learned about the benefits of Adult Day Health Care. It was not an option for us at the time but the concept was wonderful, and we found ourselves wanting to support this concept to help other families. In April 2009 we began the long process of opening the first Adult Day Center in Sparks, Nevada.
We have since found the perfect health care provider location, at 1963 East Prater Way, between Vista Blvd and Sparks Blvd, only a short distance off Highway 80, in a beautiful, peaceful neighborhood. We had the facility built to custom requirements to meet ADA and the latest safety codes of 2010. It addresses all the day care needs and recreational activities for the elderly. The neighboring buildings include a doctor's office, a dental office, a child day care and three senior living centers.
More to Life is the first health care provider Adult Day Health Center to open in Sparks, Nevada specifically designed to care for dependent adults during the day by holding activities for the elderly.