More To Life Adult Day Health Center will provide elder care services and Respite Care in Nevada. In our lovely location in Sparks, Nevada, our Adult Day Care Health Center provides senior care services which are designed to achieve an active and enjoyable life for your loved one.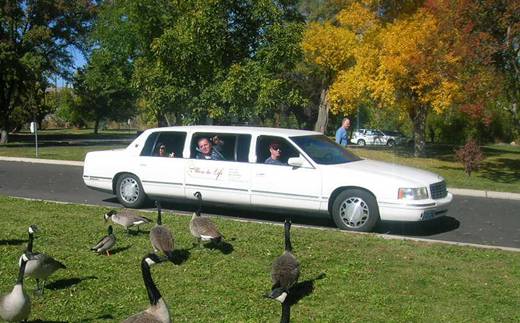 Program Features
Caregiver support group
Caregiver Seminars
Affordable rates
Financial aid
Saturdays
Most Holidays
Fall reduction exercises
Friendship and peer support
Hair and Nail Salon
Patio gardening
Exercise program
Friendly staff
Walking club
Men's group
Spanish group
Limo outings
Music
Sing-a-longs
Dancing
Manicures and Pedicures
Professional musicians
Comedy hour
Pet visits
Medication reminders
Hot lunch and snacks
Shower facility
Incontinence management
Licensed nurse
Wellness monitoring
Intergenerational program
Meeting and Event Space Available
Funding and Sponsorships
Seniors in Service Grant
Stacy Imperato at (775) 358-2322
Provides $1,000 per year
Must be 60+ years old
No diagnosis of memory disorder
Alzheimer's Grant
Stephanie Wardell (775) 786-8061
$250 per quarter
Diagnosed with memory disorder
Caregiver must live with care recipient
VA Grant
Nancy Graham at (775) 829-5679
Must be enrolled with the VA. Call (775) 786-7200, ext 1293 to enroll.
If enrolled, see Primary Care Doctor and ask for "consult for Adult Day Care" and two-step TB test.
Veteran's Aid and Attendance
Melissa Hartman (775) 853-5700
A veteran may receive up to $1,732 per month.
Married couple up to $2,124.
A surviving spouse may receive up to $1,113 per month.
Must require the "Aid and Attendance" of another person.
Must be over the age of 65 or totally and permanently disabled.
Must have served at least 90 days of active duty with at least 1 day during a time of war.
CHIP Waiver Program
Anna Olsen-Figueroa at (775) 687-0826
Age 65+
Medicaid recipient
Income < $2,199/month
Assets < $2,000
Requires assistance with personal care
COPE Program
Anna Olsen-Figueroa at (775) 687-0826
Age 65+
NOT Medicaid recipient
Income between $2,199 and $3099/month
Assests < $10,000
Requires assistance with personal care
Independent Living Grant (through ADSD)
Jeff Dold at (775)  358-1988
Age 60+
NOT a Medicaid recipient
Target population are low income, minority, rural, limited English
In need of socialization
Requires assistance with personal care
RTC Access Transportation (Mini-bus, door-to-door)
Call (775) 335-1903
MTM – Medical Transportation Management
Ken Riddle 702-323-7706
Non-Emergency (844) 879-7341
Free transportation (RTC tickets or driver) if recipient is qualified for Medicaid benefits
Apply online at www.mtm-inc.net
AFTD Association for Frontotemporal Degeneration
Mathew Sharpe (267) 514-7221
$500 per year for those that live with and care for a loved one with FTD
~ ~ ~ Systems for Emotional Support ~ ~ ~
Family
Friends
Neighbors
Faith-based groups and clergy
Your friends at

More to Life

775-358-1988
Mental Health providers
Co-workers (and former co-workers)
Community Support group