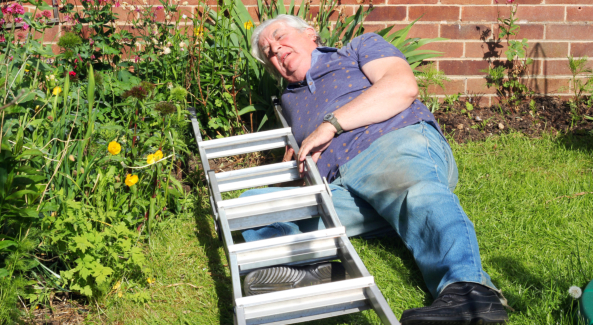 Balance is more important than you might think, and that's more often realized when it's too late. The loss of balance is frequently caused by conditions one might acquire as part of aging. There are many reasons for loss of balance. According to HeathinAging.org, inner ear problems, eye problems, neuropathy, arthritis, heart or blood circulation complications, taking multiple medications and long-term diseases of the nervous system are often the cause of balance problems. Losing balance can make seniors prone to fall-related injuries and sometimes these injuries can be fatal.
In a study done by French researchers, as cited by the Harvard Health Publishing, it's indicated that fall-related injuries and accidents can be reduced by exercise. The researchers analyzed their data whether fall-prevention exercises do actually help reduce the risk of fall-related injuries and accidents among seniors. The study showed that exercise reduced injuries caused by falls by 37%, serious injuries by 43%, and broken bones by 61%. According to the Centers for Disease Control and Prevention, exercise doesn't just help reduce the risk of fall-related injuries. Exercise helps reduce the risk of coronary heart disease, developing high blood pressure, diabetes, and colon cancer. This also helps strengthen muscles, improve stamina, control pain caused by arthritis, and reduce the symptoms of anxiety and depression.
At More to Life Adult Day Care Health Center, we care about our clients. We incorporate fall reduction exercises into our daily program. Be sure to review our monthly activities calendar and stop by anytime for more information about our client-centered services. If you are interested in Adult Day Care services in Sparks, Nevada, you may contact us at 775-358-1988.