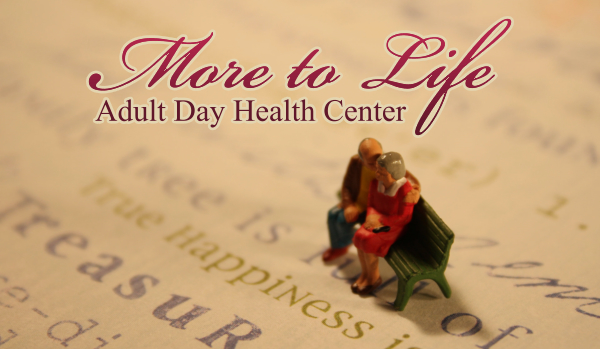 Make sure your loved one is being taken care of while you are away to make a living. adultdaycarereno.com Choose a great adult day health center that would suit the needs of your family member from proper diet to their scheduled daily medication reminders. More To Life Adult Day Health Center is a day care for seniors that is able to fill their needs while you are away for the day.
Why let seniors stay in an adult day health center?
Medical, emotional, nutritional, wash-up and grooming needs are met
Immediate assistance in medical emergencies
Ensured safety of the elderly – a secure environment
Group care day program to help build independence and self-confidence
Show care for the elderly with affordable day care for seniors. Every penny you save can be used for the medical and therapeutic need of your loved one. With experienced staff and quality care services, you would be able to give back to them all those years they have cared for you and for all those years they have served society.
What makes More To Life a Safe day care facility.
Safety is the top priority everywhere. Since care centers cater to the elderly with possible mental difficulties, we make sure that every area is regularly checked and maintained for possible damage that may harm the wandering elderly. Walls, floors, ceilings, windows and every part of the facility's structure that may be damaged or broken are immediately replaced or repaired. All of these should be dealt with immediately to avoid accidents and fatal injuries.
Clean, comfortable and beautiful environment. A desirable environment for the retired elderly is a quiet, comfortable and aesthetic environment. Our staff regularly keeps the facility clean. The elderly who are experiencing dementia may get in contact with dirt and foreign materials that may cause harm to themselves.
Approachable staff. Welcoming staff is the key to a senior's enjoyable experience. We make everyone feel at home. This builds friendships, keeps their stress level down, and allows them to comfortably express their need to our personnel. Having a good rapport would also help the seniors be able to trust our staff with their care and medication reminder.
Personalized services. More To Life Adult Day Health Center has services that can cater several elderly needs such as:
Dementia and Alzheimer's Disease support
Mental and Emotional support
Specialized diets and Care Plans. Some elderly have specialized diets due to their body's different reaction to certain foods or allergies.
This is what the seniors at More to Life Adult Day Health Center get; and this is what every senior deserves. If you believe that your loved one has the right to enjoy their golden years in a safe, productive and friendly environment, bring them to our facility and let them enjoy adult-day-care-center-contact-us quality day care services for seniorsWith the help from a day care with productive activities and experienced personnel, your family member would be able to enjoy more to life and what it is to be alive. Surely, the smiles on their faces would be very fulfilling!