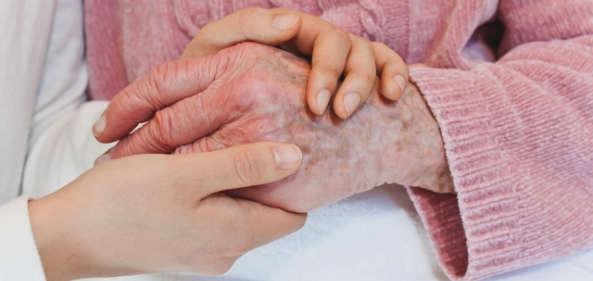 When you are caring for someone with Alzheimer's disease, you might face new challenges each day, particularly as the disease progresses. As a professional Adult Day Care Health Center in Sparks, Nevada, here are some tips from our experts to help you take care of people with Alzheimer's:
When communicating with them, speak in a calm tone of voice and use short sentences and simple words. Also, be patient and give them time to respond.
Watch out for signs that they need to go to the bathroom (i.e. pulling at clothes, fidgeting) and respond accordingly. Also, don't scold them in case of any accidents. If they become upset following an accident, stay calm and reassure them that it's okay.
Be patient — individuals with Alzheimer's can be moody and irritable.
Some individuals with Alzheimer's end up wandering around. To prevent them from wandering outside, install secure locks on your doors and windows.
Keep the house clutter-free, replace damaged floorboards, and check for any hazards that might contribute to a fall.
To help stimulate their cognitive abilities, consider recreational activities such as board games, crossword puzzles, chess, and other activities that they may enjoy. You should also show them some family albums to help jog their memory. If they get frustrated with the activity, stay calm and reassure them. Don't force them to do anything they don't want to do anymore.
If they don't recognize you, gently remind them of who you are. Give them time to recall who you are and be patient if they can't remember. Also, don't take it personally — remember that they didn't forget you on purpose and it is just part of their disease.
Engage them in exercise. Daily exercise important to keep them healthy, both physically and mentally. Simple exercises such as walking, jogging, and other activities can be very beneficial for both people with Alzheimer's and you.
These are just some tips from our experts at More to Life Adult Day Health Center, LLC. While it can be challenging, keep these tips in mind and incorporate them into your care routines. If you are searching for reliable Assisted Living in Reno, Nevada, get in touch with us by calling 775-358-1988.