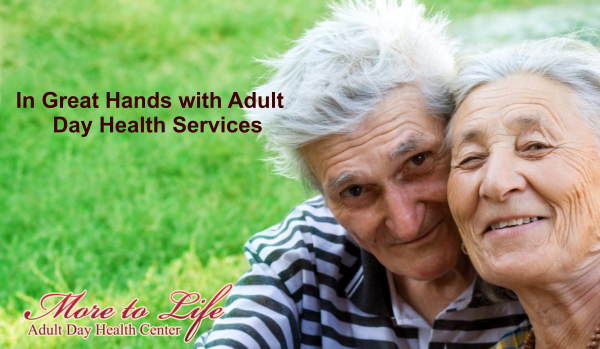 Welcome to More To Life! We are an adult day health center providing comfort, safety and care to all dependent adults. When a family member of yours is in need of supervision during the day because they are physically and mentally unable to care for themselves, you can come straight to us for assistance. We have everything you can ask for in an adult day health center. Our facility is superlative and we have excellent day care services. Without a doubt, you will be in great hands at More To Life.
In addition, our elder care services are provided to you by an incredibly skilled and well-trained staff, who are at the service of your loved one every single day they are with us. You can be very positive that our adult day care participants, like your mom, dad or grandparents, will only be given the best elder care services here. Plus, we have a lot of activities in store for all of our senior clients. As a result, they won't just feel safe in our program, they will also find plenty of enjoyment, too.
Our adult day health care services are ready and equipped for all those in need today. Senior citizens and adults who require assistance in their daily lives can absolutely rely on our team to provide them with high quality care. We value your time and your trust, which is why we always seek to give you the best. Come in any time for a tour!
For more information on our adult day health care services, feel free to check out our website or give us a call at 775-358-1988. You may also visit our facility. We are available to you Monday-Friday at 7:00 a.m. to 5:30 a.m. and Saturdays at 9:00 a.m. to 4:00 p.m. Call us today!