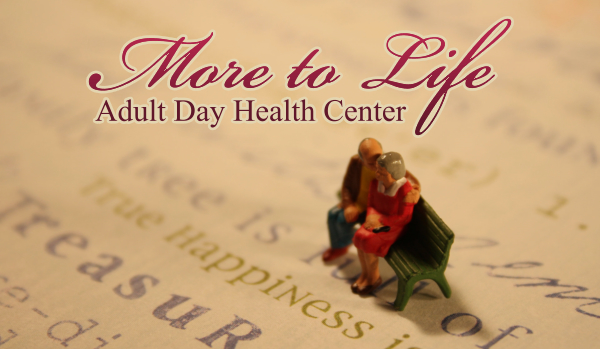 Inspiring and Helping the Seniors Embrace Ageing
There is a very beautiful film created based from the work of the Nobel Prize-winning author Gabriel Garcia Marquez entitled Love in the Time of Cholera. The story is about the unconditional love of a man named Florentino Ariza to his beloved Fermina Daza. With society stopping both from loving each other due to social classification, the two eventually lived different lives until they grew old and were reunited after the death of the husband of Fermina, Dr. Juvenal Urbino. The two old couples then spent the rest of their lives together in the arms of one another. There is a very striking line by the main character, Florentino, towards his beloved sweetheart and we quote, "Age has no reality except in the physical world. The essence of a human being is the resistance to the passage of time. Our inner lives are eternal, which is to say that our spirits remain youthful and vigorous as when we were in full bloom. Think of love as a state of grace, not a means to anything, but the alpha and omega. An end in itself."
Indeed, our appearance is not the measurement of our capacity to become human and to love. We should always remember that doing something cannot be limited by age. Aging may not be the most beautiful thing to happen in a man's life. Various entrepreneurs of beauty products, as well as chemists and pharmacists, study for quite a number of hours to achieve the best formula to slow down the aging process and to help combat various illnesses and discomforts experienced by the older population. But do you know another way to combat the inconvenience of aging with convenience? It is through submitting your beloved elderly member of the family to an adult day health center.
Do you believe that the elderly member of your family can combat aging through an adult day health center? As we grow older, we experience the pains of growing old. People always tell us to live our lives to the fullest for we may regret not doing the things we love while we were younger. This may be true to some but not with the famous Paddy Jones.
In the year 2014, Britain's Got Talent was surprised by the performance of Paddy and Nico. The pair left the judges and the audience with quite a shocking performance. Unlike any other salsa dancer, Paddy Jones was 79 when she performed in front of the big crowd. Even at such an old age, Paddy proved to the whole world that even old people can pursue their dreams. Like Sarah Patricia Jones, more popularly known as Paddy Jones, and the holder of the record of the oldest female salsa dancer in Guinness, even old people can rock the dance floor with the moves of a young female salsa dancer. Who says cracking bones can stop this woman from ruling the dance floor? If she can do it, so can your elderly! They can do it too once they put their hearts into it. Help them fulfill the dreams they longed for. It is never too late. More to Live Adult Day Health Center believes that nothing should restrict our loved ones from doing what they love.
Yes, old people can do things too but when you grow old, you have drawbacks like Alzheimer's Disease, dementia, and the rest that comes with it. There is no fun having those illnesses. Luckily, More to Life Adult Day Health Center does not only help your beloved to fulfill all the things he or she wants to do but also provides a variety of meaningful activities throughout the day, such as cognitive and memory exercises.
How about transportation and moving your loved one from one place to another? Do not fret. Our center also offers transportation services to and from the home.We also have access to various equipment like wheel chairs, canes and walkers to aid them in moving around. Not only do we have accessories, but also professionals to assist your beloved in transferring. They are trained not only with the skills to care for the seniors but also the value and patience that makes our precious seniors smile.
More to Life Adult Day Health Center offers more services for seniors. We make sure that your loved one stays healthy, strong and happy here in our care. Help your family member in fulfilling his or her dreams and help them combat the frustrations and the inconvenience of aging, eventually embracing their circumstances by trusting their happiness and quality of life to More to Life Adult Day Health Center.