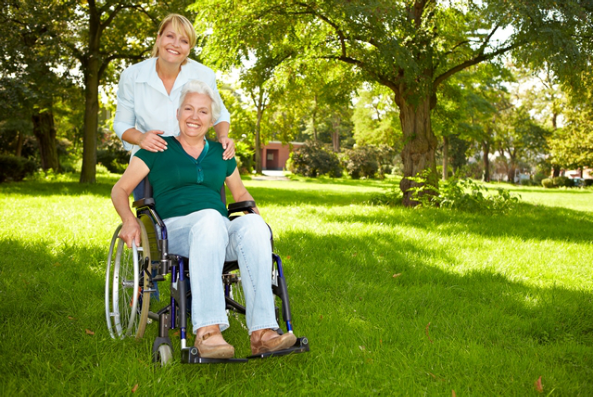 If you're caring for your senior loved one for the first time, you're performing an honored role. You may find it physically taxing. You may experience emotional exhaustion. But at the end of the day, if you see your loved one clean, happy and comfortable, wouldn't you feel much more at ease?
When some days call for respite or professional help, More to Life Adult Day Health Center is here for you. We'll take care of your loved one just as if they are our own family. Make some time for yourself. Exercise daily. Replenish your strength to carry on the honorable task of caregiving.
Taking care of your own needs helps you to monitor the basic needs of your loved one. Always be aware of the following:
Cleanliness:
Even after they're bathed thoroughly, the elderly can still be soiled from urine, stool, spilled foods, or even vomit. Ensure that their body, clothing and bedding are well-cleaned, sanitized, and comfortable.
Food and Drinks:
Make sure that their food is nutritious and appropriate for their dietary needs. Encourage them to eat and drink and remain as independent as possible.
Ventilation and Breathing:
Be aware of the air quality in your surroundings by checking ventilation and windows. Deep breathing exercises are beneficial for the elderly and can improve lung strength. Ensure that their breathing is normal and that there aren't any unusual sounds. Once you suspect something isnot normal with the breathing speed or sound, don't hesitate to contact your doctor.
Vitals:
Ensure that their vital signs are monitored on a regular basis. We can assist with wellness monitoring at our Adult Day Care Health Center in Sparks, Nevada.
Other signs:
Check for other indications of illness. Be aware of limb temperature, and that there is no discoloration of their lips, fingernails, and toenails. If you have any uncertainty, don't hesitate to call your physician or health care provider.

These are the basic needs of your aging loved one. You can take charge in monitoring them. When the need arises for more skilled assistance, don't hesitate to get help from our professional givers of Senior Care in Reno, Nevada. You can trust us to ensure that your loved one's needs are met and monitored with utmost compassion and concern. We know this is what you will do. Hence, this is what we will also do for your beloved. But you will always be the one to take on the honor.