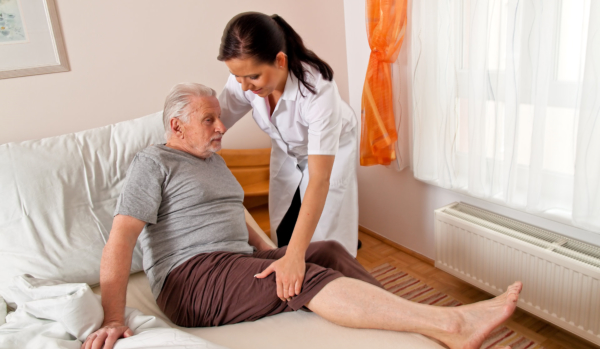 Living with an elderly who isn't capable of taking care of himself/herself anymore calls for you, their family, to be very supportive. They might even need extensive companion care, depending on their health conditions, which means you have to be 100% alert.
There is no doubt that the job is equipped with a ton of responsibilities, from financial and legal matters to measures you need to follow for their safety, but things don't always have to be so hard. This is why we, are giving you three of the most important tips to remember when caring for your elderly loved one at home.
• Keep their personal belongings by their side.
Naturally, there are certain things in a person's life that they hold on to because of its sentimental value such as a photograph, a book, even a piece of furniture or their favorite movie. They will genuinely feel better with these things surrounding them. It's important for the elderly you are caring for to be comfortable and happy where they are.
• Invite their friends over to your house.
Socializing with friends and neighbors is one way to keep your loved one smiling. Talking to the people dear to them at least once a week can provide them with a sense of being a part of something, or having a place in the world. Sometimes, the elderly can lose hope because of what they have gone through in the past or because they are unable to do some of the things they could when they were younger. Hence, you should help them regain their optimism by letting them interact with others.
• Always show them love.
Being there for your elderly family member is the best type of companion care they can receive. Life isn't exactly easy for people who need assistance day-to-day but with their family constantly showing them love, they can truly find happiness.
For complete home care in Encino, you can come to Care World Home Care Agency today. We have exceptional caregivers whom you can count on to make your parent or grandparent's life easier. In fact, if you call us now, we can send an expertly trained caregiver to your home within only two hours.
So, for our home care assistance, please call 800-418-8576. Care World Home Care Agency seeks to provide the elderly with the support that they need every day, therefore you can trust us to help you with all of your daily activities. Home care assistance can be just what an elderly needs to change their life.