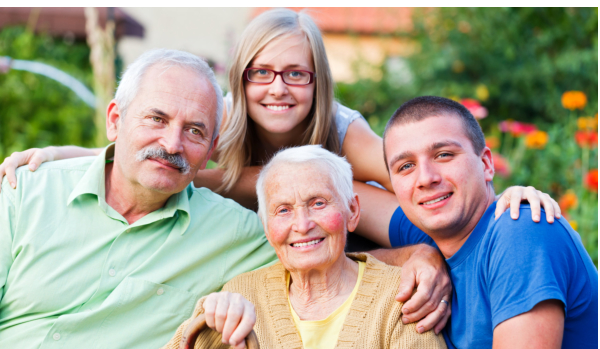 You care for your loved ones so much but you may not have enough time to be able to cater to all their needs during the day because of your work. Worry no more; an adult day health center is perfect for your loved one! They get to be active and cared for and still come home to you at the end of the day. More to Life Adult Day Health Center is an adult day care that provides affordable, professional care for seniors and dependent adults.
What can an adult day health center do for the elderly?
Specialized healthcare services: Adult day health centers give special support services to seniors with specific illnesses. More to Life Adult Day Health Center, for instance, provides support for dependent adults experiencing dementia, Alzheimer's disease or other impairments. For adults or seniors with complicated health problems, it is best to consult their personal physicians first before deciding to put them into day care programs. It is also possible for the adult day health care center to work together with the senior's physician and family to be able to formulate a great schedule for the senior's ongoing therapy and medications.
Licensed healthcare staff: Some day care facilities have licensed medical staff on duty for the elderly who may have medical conditions that are in need of constant wellness monitoring. These healthcare staff members are well versed with handling the elderly and are equipped with knowledge of different first aid procedures that the seniors may need in specific circumstances.
Friendly and caring day care staff: Staff in charge of keeping the elderly productive are approachable and friendly. They keep the elderly from having anxiety or agitation and will listen to their requests. Non-medical day care staff make sure that your loved one is receiving proper social and emotional support. Medicine can never cure loneliness and depression.
Transportation: Adult day care facilities with transportation services makes everything more convenient. After a senior's eventful day at the facility, they are returned to their family. Pickup service will also be available in the morning so that the client would be able to get to the day care facility at the start of each day. This also saves time and money for households that may not have vehicles of their own.
Safe and secure facility: Some seniors are not able to make rational decisions anymore and may do things that may harm themselves or others. Day care facilities make sure that every nook and cranny in their structure is stable and secured. Possible damaged areas such as broken floorboards may cause harm to the seniors which is why the facility needs to be routinely checked. Damaged or broken items are repaired or disposed of properly to keep them away from a seniors' reach.
Comfortable and clean environment: A home is a place of happiness and comfort. Quality day care centers keep their facility clean, allowing the seniors to do their hobbies and activities in a safe and sanitary environment with a "feeling like home." After all, being in a senior day careis all about enjoyment, relaxation and fun. It's the time when all the chores are left to the younger ones. Our seniors deserve a good retirement after a lifetime of hard work.
Even when you were a child, your parents and grandparents have always been there for you. They supported you on your firsts; first step, first word, first smile. Your love and concern would mean a whole lot to them now that they are in their prime. With More to Life Adult Day Health Center's affordable daytime care for seniors, you will be able to return their love and support.